Success Stories
Over 100,000 students study with us every day!
Thank You Adrian, the tips you provided for the listening, reading, and writing modules served me well. In fact, I scored an impressive 8.5 in listening.
I was just an average student but your knowledge made me extra-ordinary, being able to taught by you is something that has helped to score a lot better than I expected.
Thank you so much Mr. Adrian. I am able to score overall 7 (L8, R6.5,W6.5,S6.5) on recent ielts test. All credit goes to you.
You clearly made a difference in my case. I've been studying English for two decades, yet the transition from mediocre to outstanding would not be possible without your assistance.
Thanks You Academic English Help for the assistance over the past 8 months for IELTS preparation. Furthermore, they also help me to improve my English skill. I recommend AEHelp.
I opted for your IELTS Academic course to prepare for IELTS and I'm so happy to inform you that I achieved an overall band 8 after a month of preparation!
I wanna thank you for all your YouTube videos that helped me to prepare for the IELTS General Test (computer based), especially the speaking part.
I scored an 8.5 overall, which was by far more than the score I needed. I especially appreciate your essay editing services and speaking interviews. Definitely worth recommending.
I want to thank you from the bottom of my heart for your efforts, I was able to get a band 7 from the first time depending on your live videos completely.
I am extremely grateful to AE Help and Adrian for their insightful content and informative videos. Thanks to their valuable tips and demonstrations, I achieved my desired score in the first attempt.
I got my score recently and I want to thank you and your entire team you all are doing great job to help students help crack IELTS. It was great experience with AEHelp especially premium course.
I want to Thank you for the incredible support and guidance you provided me in my IELTS prep. I will certainly recommend your classes to anyone looking for help with IELTS Prep.
Thanks for your useful videos on youtube which helped me a lot in the final phase of my IELTS preparation to score 7.0 bands overall. I'm very thankful for your videos providing tips and strategies.
I sat my IELTS exam last week and got an overall band score of 7.5 on the first attempt, all thanks to you and your online classes on YouTube every week @academicenglishhelp
I am happy to tell you that I was able to score 8 bands on my IELTS speaking section and overall 7.5 bands. Thank you soo much for making my Exam journey so smooth and helping me with my desired band.
I have started watching your videos to gain confidence and started preparing for my exam. I will forever be grateful for your videos and the effort you put into those videos. THANK YOU
The strategies you teach really helped me pass my exam. I got an overall band score of 7.5. I got band 8 in speaking and am very happy. Thank you so much
I just wanted to thank you all for the massive help you gave me. I got an overall score of 8 and I am very, very happy.
An unending round of applause for the AE help team, especially Adrian and Eldar, for the speaking video lessons. Hope you enlighten others as well with your amazing guidance. Once again, Thank you!!
Thank you so much for your videos really helped me a lot in achieving a band 8 in speaking. You made it so easy for me to achieve that score. Overall I scored 7.5!
I got 8 bands in IELTS academic. R-9 L- 8 S-8 W-7. Thank you for your great support and indispensable guidance. It has been profoundly influential for the betterment of my skills.
I took my IELTS exam a few days ago and got a 7.5 overall score. I studied for just about 10 days and the AEhelp videos were very helpful learning materials. Thank you AEhelp.
I would like to express many thanks and gratitude for everything that you and the team have been offering on IELTS training. I have cleared IELTS exam with the desired score for applying PR in Canada.
Hello Adrian, Once again millions of thanks and my best regards to you for supporting and guiding me. Although I had 4 virtual speaking sessions with you, but you guided me for everything.
Thank you so much for making my dreams come true. You've been a true mentor for me throughout my 45 days IELTS journey. I would love to highly recommend aehelp.com to everyone.
Your website aehelp has been useful to practice speaking with different. Thank you so much for your effort in making students' dreams come true. There are no words to describe your work.
After four weeks of preparation, I took the test for the first time, and got OVERALL 7.5. I encourage other aspirants to use A.E Help website in preparation to save them precious time and money.
I have been preparing for the IELTS for about 3 months, however, I found AE Help the most efficient way to grasp command of the English Language. I highly recommend participating in the live classes.
With your help, I was able to get my desired Band Score. Sir not only kept me ahead of rest but taught me amazing strategies during my premium course.
I just completed my IELTS academic and received an Overall Band 7.5. Hope you enlighten others as well with your amazing guidance. Once again, a huge Thank you!
I have watched all of your speaking practice interviews on youtube which helped me alot and I am able to obtain 7.5 band in speaking section by following the strategies of dear sir Adrian.
Hi Adrian, Thanks for your excellent teaching skills I got 7.5 bands, precisely 8.5 in reading and listening and 7 in writing.
I am grateful for all your devotion to making people pass the IELTS exams. I took more of your lectures and rewrote the exam last month on the 23rd and 24th July and I improved.
On 13 March 2021 I had took an IELTS trial exam, and get a 4.5 score for my writing. Then I started the 30 days course of AEHelp and just after a month I got 7.0 for my writing.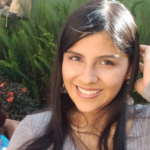 I wanted to thank you for all the support you gave me before my test day. The platform sure gave me a lot of material to practice for the real exam. Total Band Score 7.0
Thanks for providing helpful videos in YouTube, your videos made me to achieve band 7 overall and 6.5 in speaking. Your messages, feedback at the end of video helped me to refine myself.
My overall IELTS score is 8 - Speaking 7, Reading 9, Writing 7, Listening 8.
I just want to say thank you for all of this training. I watched your videos and scored an overall band 8!! I only had a week to prepare and I only watched your videos and did practice tests!
Hello sir! just recently got my results after remarking, I got L8 R6 W6.5 S6. Thank u for your advice, I used all of the strategies that u taught us. Thank u so much, you are a great person!
I would like to thank aehelp.com for providing worthy content for IELTS Preperarion. I got a descent 7.5 Band (Overall). The tips, strategies and mock interviews provided by aehelp are worthtaking.
Thank you for the help...because of this webpage I got overall 7 points for the exam... I'm very grateful for u guys for doing this!
Hello Adrian, I wanna tell you that I finally achieved my desired band score 7! Thank you so much, your online classes helped me a lot. I wish you all the best!
Overall 7.5, I barely had 2 months for my preparation so I felt helpless I was fortunate enough to find Aehelp.com with which I cleared my IELTS examination in my first attempt!
Overall score: 7.0 I had only 2 months to prepare. Nevertheless, I scored a very decent band. With the help of AcademicEnglishHelp I cracked my IELTS in just 60 days!
I want to say thanks to Mr Adrian and aehelp team for helping me through online lessons and videos. Anyway, Ae help.com is the best course for IELTS!
I scored overall 8 bands in general IELTS just by going through the online course of gieltshelp.com I am an Indian and I am a prospective Canada pr applicant.
I am very grateful for your lectures on IELTS Academic. I have been following and I managed to score an overall band score of 7.0
I am indeed grateful for all your tutorials and exercises, AEHelp! I got my results today. My overall band score is 7.5 on my first attempt. Words cannot describe how happy I am!
I appreciate you for your support towards my IELTS exams. I and my wife just got our results which we came out with good score. I am very grateful for your support, you are the best.
Today, I've received my score, and I got 7 IELTS. I'm Grateful to learn from you. Most of the students are asking me how did you improve my writing. Thus, I started to inform them about your channel.
I have scored 7.5 bands in speaking and overall 7. I'm grateful to Adrian sir and www.aehelp.com service by which I received this commendable score.
I'd like to thank you and your team for the guidance offered esp. in my writing. The feedback helped me immensely. I'm happy to inform you that I got an 8 in writing with an overall 8.5.
I would like to thank you for all the lessons and practice test on the AE app. I got an overall band score of 8 for the academic IELTS. Thank you once again and more power to AEhelp.
Thanks a lot for your guidance. Over the days by listening to your tips, I got the confidence and started noticing improvement in my speech. Got my results and I have secured band 7 in speaking.
I've just received my IELTS certificate and I got overall 7.0. Your videos on YouTube were absolutely useful and your app is fantastic.
I am forever grateful…AEHELP.com is an amazing platform for Academic IELTS, as it was easily understandable, informative…I learned a lot from it.
The course designed did helped me on day to day basis. I got an overall band score of 7.5 in academic but special mention about how the course made a difference, once again and so thanks a ton!
Today i got my result: 7.5 overall, L 8 R 8.5, W 6.5, S 6.5. CoVid-19 lockdown put many obstacles in my way but your content, tips and tricks had helped me alot to achieve my goals.
My overall IELTS score: Band 8 The speaking samples available at AEHelp helped me a lot to prepare myself for the speaking test. I'd say these are the best resources available online.
I got 8 bands overall, your live sessions have helped me a lot. My reading scores jumped from 6 bands to 8. This was my first IELTS exam and scoring such a great score was like a dream come true.
I must say through your feedback on the essays I used to share with you helped me so much. Thank you so much for such a wonderful work I have passed my IELTS 🙏🙏🙏
 Thank you AE Help and Adrian for all the insightful content, informative videos and live sessions. I learnt a lot from your tips and demonstrations. Would absolutely recommend AE Help.
I scored an overall band 7 by watching your online lessons, videos and following your tips and strategies. You have been really helpful Sir. Thank you very much!
I got an overall band score of 7.5. I'm so grateful for the tips throughout the course. This truly helped me ace the tests. I'm getting ready to move to the UK. Thanks AEHelp!
I am delighted to tell you that I scored an amazing BAND 8! I couldn't have done it without your help and amazing content that you have made available for everyone, and I sincerely thank you for it.
Your AEHelp premium package was definitely helpful and your tips in the online class is valuable. Thank you for your lessons.
I am very much pleased to send you my IELTS result, overall band 7. A MILLION THANKS for your support throughout my preparation.
HAPPY NEW YEAR! Thanks a lot for your help. I got 6.5 on IELTS test. I really really appreciate. Will recommend you guys to everyone I know that wants to take the IELTS test.
I am writing to appreciate you for your course, it was indeed a great help to me in the course of my preparation for IELTS and just received my results. The overall band score is 7.5
I thought it's impossible to get a required score in IELTS, but thanks to the materials especially Task2 my dream finally came true. Today, I got my scholarship and I will study in Australia.
Happy New Year! I just wanted to inform you that I got 7.5 in my IELTS. Thank you so much for your help. I appreciate it.
thanks you sir, I got my desire score in 2nd attempt. Thanks for your premium course and free ielts live video, it really helped me to obtain desired results.
I have secured an overall of band 7 in my IELTS first attempt Thank You Adrian for being a perfect mentor for providing me a perfect gateway for pursuing my masters from USA.
I got Band 7. I can say AE help was worth the time and the money I had invested in and would definitely recommend it to all the people who are planning to give their IELTS exam in the near future.
Big thanks to your amazing work on website and youtube . I secured a good bang 7 within a few weeks of practice. Im from India and im not a native speaker. Thanks a lot Adrian.
Your videos were really helpful. I got a score of 6 w 7 s 8 l 9 r and 7.5 overall. Messed up writing and got nervous in speaking but your tips helped a lot.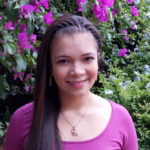 Thank you so much for all your help, support, and encouragement during this time. I got an overall 7.0 on my IELTS exam which wouldn't have been possible without your videos, classes, and strategies.
I've got my results: Reading 6, Listening 6, Writing 6, Speaking 7 I am really happy for my achievement and now I am able to keep going with my immigration. Thank you very much for your help!
I got overall 6 band score . I had no idea how to improve so I started watching your YouTube live classes this time I got 6.5 band just wanted to say thanks for providing great online classes.
Thank you so much for your course, especially the live video classes on YouTube. With your great advice and help, I got the required score. Overall 7.5
I got the result today and I was so happy that I got my desired score. It would have been hard without you and AEHelp. Interacting with you helped me to achieve my scores.
I scored 7.5 bands in IELTS.Thank you for your awesome stuff and videos.Thank you very much.
The methodical approach to sections, along with clear, concise, and most importantly step by step patient approach helped me achieve my goals. Seriously can't thank you enough!
Your guidance and valuable tricks pushed to me capture this significant score in each module of this exam. I want to thank you by my heart !
I followed the tips that you have tought and scored Band 7. Thank you so much for your valuable lectures.
I enjoyed this experience since it is my first time to do the IELTS , Your videos are very useful.
When I watch your videos I automatically write my own essay, we do not feel any stress when we study with you. I just want to thank you and I know I can get high score with your guidence. Thank you!
I am so happy about my result. First of all I thank God for this great result in short span of time, secondly to your such a great support and advices. Thank you so much!
I would like to express my heartfelt gratitude to you, as my teacher. have recommend this course to many of my friends and relatives who are preparing for IELTS, for nursing jobs in UK. Thanks again.
Thank you, Mr. Adrian! For your great course and proper help, because of which, i got 7 overall on my first attempt!
I was able to get an overall score of 7.5. Tips from the videos really helped and helped do well and also Adrian's youtube live classes helped as well, About the website I feel thats its awesome.
Hello sir, After one year of studying with AEHELP, I not only managed to get overall band 7. Thank you Adrian, these all happened just because of you.
THANK YOU SO MUCH! Thanks to your classes, I was able to achieve the grades I needed to apply for studies. So you certainly had a part of contributing to my success.
Just wanted to say big thank you to you Adrian because of your free lessons I passed my exam in 3rd attempt with average of 7.5. keep helping millions around the world.stay blessed
Hi Adrian, I'm currently awaiting decision on my offer into UK universities that I applied to study Master's in Nursing Science.Thanks once again and God bless you and your team.
Thank you, sir. This would not be possible without you. Your website is really helpful and I have been watching the IELTS's strategic videos, that's why I manage to write good essays.
Hello, sir. I got my results, Overall:7. Thanks, for the videos and tips that you provided to achieve such high band. I improved my English skills significantly through your advice.
Hi sir, I applied your all strategies for exam and I got splendid result in first time. I'm really grateful to you Adrian sir . My result is ; listening 7.5, Writing 6 ,Specking 6, reading 5.5
Thanks to your videos that helped me to overcome all my fears about the test and achieve an excellent result. I got an overall Band 8. I am really thankful for all your support.
I want to appreciate Adrian and the entire staff of AEhelp.com. In 2 months you helped me prepare for the test. This is my first attempt at IELTS Thank you once again!
I scored overall 7. 8 in listening, 7.5 in reading, 6.5 in speaking as well as 6 in writing Thank you. Yours faithfully and regards
I love your lesson you gave me confidence not only in my communication but also you give me a new insights how to think like an expression. Thanks a lot I will never forget.
I have passed my IELTS Academic exam with overall 7.5 bands. This will help me a lot in taking admissions in better colleges. I still watch videos so that i am able to become more fluent.
Sessions helped me in learning strategies for all 4 modules. All the knowledge which you gave has helped me in gaining band 7.5 in speaking and an overall band score of 7. Thank you once again.
I am so happy, and I would like to thank you so much for helping and supporting me to pass the IELTS exam with an overall band score of 7, exactly what I needed to pursue my master's degree abroad.
I was able to get my IELTS results for overall band 7. Indeed. AEHelp's classes came in handy to boost my knowledge. Thank you for giving encouraging and fabulous classes.
Thank you for helping me achieve my required band scores of 8 in the Academic test with just 2 weeks of practice. A lot of credit goes to the live sessions conducted by you. Thanks a lot.
I am writing to you to say a HUGE THANK you!!! I passed my IELTS exam on the 11th of July and got 6.5 and now I am studying at the University of Warsaw!
I watched many videos from AEHelp because I think it is the best resource to study IELTS. I got 6.0 on my first attempt and it is so amazing. Thanks, AEHelp!
I was able to achieve an overall band of 7.5. The one-on-one session with Adrian gave me confidence in my abilities. I can't thank you guys enough.
I got a 7.0 in my speaking IELTS, thank you so much and I am hoping that you will touch and help more people's lives in reaching for their dreams and in taking their IELTS exam!
Your videos were so HELPFUL & USEFUL for my preparation for the IELTS test. I will recommend your channel to my friends who plan to take the IELTS and hope they will find your tutorial useful too!
Got my scores, its overall 7. This was my aim and I achieved it because of you. Thank you so much for your help.
I would like to thank you for providing me enough training to improve my scores, which went from (LRSW) (9 7 7 6.5) to (9 8.5 8.5 7). Thanks to your youtube classes and website content.
I got an overall 7.5, Thank you!
I didn't have the time to go for coaching because of my busy schedule, that's why I opted for AE Help. I didn't know how to start. Academic aehelp provided me everything to understand online.
Overall: 8.0 Listening: 8.0 Reading: 8.5 Writing: 7.0 Speaking: 7.5. I wanted to thank for helping me prepare for the IELTS exam. Please give my thanks to he team for their comprehensive reviews.
I just get my IELTS result today and it's wonderful. I got 7. I would like to thank you sincerely for the precious materials you post on your YouTube channel and website. Thank you very much.
I am really pleased that I can let you know about my new speaking score!! I got 7 in the speaking section!! If I could not study with you, I would not be able to get my target score!
Since I want to attend Master in Telecommunication Engineering, I was required to obtain an overall band score 6.0. Thanks to your advice I got band 7.0! I will recommend my friends to join AEHelp.
I just received my IELTS score. Pen and paper based IELTS, OverAll=8.00 Scores in TRF will be Final. For the MBA degree I just needed to clear band 7. Thank you.
I took the academic ielts couple of weeks ago and got a band 7. Thank you so much sir, and all of those who participate in this amazing work.
Hi there, i just wanted to thank you for helping getting my score, especially for the reading and speaking section. I got an overall 7.5 score! I can send you a scan of my certificate so you can be proud too)) cheers.
Today I got overall 7 bands. In my first attempt, my speaking score was 5 but now I have got 7. Thank you for all your support. With tears in my eyes, I want to touch your feet. It's Indian custom.
I have just checked my IELTS results, Overall Band 8. The score is even better than I predicted, thank you for your help and for creating this website, it turned out to be very useful.
My score is Overall 6.5 and Thanks for your help. I will recommend this course to all my friends, who are struggling with IELTS. Without you I was not able to achieve it. Thanks again
Your website is just great! It is nicely organized and to be honest, I am so into it that I can't stop studying.
Sir, I got 7 band score with 8.5 in listening on my IELTS exam. Thank you a lot sir for support and feedback. I was only able to get such great band score with your help :)))
Great thanks to the whole team of AE Help. Learning with your web site is just a pleasure. Stay that amazing and continue to help people all around the world.
I've got a 7.5 on the first attempt, if that's important :) Thank you for putting me on your website, it's an honour, and again, thank you for all your support and answers! :)
I wish everything in your business and life goes well and i want to say thank you for your precious and valuable website.
I have just finished your IELTS course and found it all very helpful. I am going to take the IELTS after a year, but your course has inspired me to start my preparation right now.
These are my most recent scores in IELTS. I'm very thankful to all the help you and your team has provided me. Your Indicative IDP: IELTS Test Result is...OverAll=7.50 Regards.
It was the fourth time I was taking that exam... After your valuable feedback I obtained 7 in writing exam. I will strongly recommend my colleagues to join your website.
AEHelp.com is very unique in terms of the academic environment. I have found that very few websites can provide the kind of memorable and successful experience that AEHelp.com offered me.
Just wanted to say how grateful i am, the tutorials i bought from you really helped me. I got 8 overall with a 7.5 in speaking of which was my worry.
Thanks a ton sir for your invaluable help. I have received my score today and got 7 overall band with L 7.5 R 6 W 6.5 S 7.5. Many many thanks sir. Cheers :)
Thanks a lot. I got 7 overall, but i am required to score 7 in each. Again giving exam. By the way, your website helped me a lot. Thanks a ton!
I've got...Overall band score =7.5 All the credit goes to you AE Help team. This website is my #1 advise to my colleague and friends.
Before I found you, all I got is 5 in writing part, but then I was keep watching over and over. I finally got 6.5 burst into tears ToT. My dream to study abroad is finally come true.
For more than 3 months self-studying IELTS with AEHelp, my IELTS knowledge and skills have already improved so much... I also introduce AEHelp.com website to some of my friends at Vietnam.
I have successfully passed my IELTS exam with overall band score of 7.5 and individual marks as follows…your material on your website, it really helped me passing my exam!!
...And it's was all your course effort i got 6 band thank you very much.
I rolled up my sleeves and studied video lessons (for only one month). Helped me score 7.0 average. Still can't believe they offer all these lessons for so cheap!...Thank you AEHelp Team!
I successfully passed IELTS Academic Test with overall band 6.5, aehelp online course helped me a lot to get this score, I highly recommend this course!
Thank you very much. I really love your site. It's very useful...
Buy Full Course Now